Hello everyone, I'm Wajiha Dawood and I am currently a sophomore student here at Rutgers. Here at Rutgers I plan on majoring in Biology and possibly a minor in Psychology. I'm pretty focused towards science so I intend on eventually going to Medical School after Rutgers. I want to become a doctor, maybe a psychiatrist. Feminism, art, and art history don't exactly fit right into my set of courses but it a good change. It is sort of a change of pace from the labs and facts and figures. Art is more abstract and has more creativity so it can be interesting to learn about it. I wasn't the biggest fan of taking an art course before this semester, but now after reading the Guerrilla Girls book I thought of art to be more intriguing. And the book certainly turned me into a bit more of a feminist than I was before!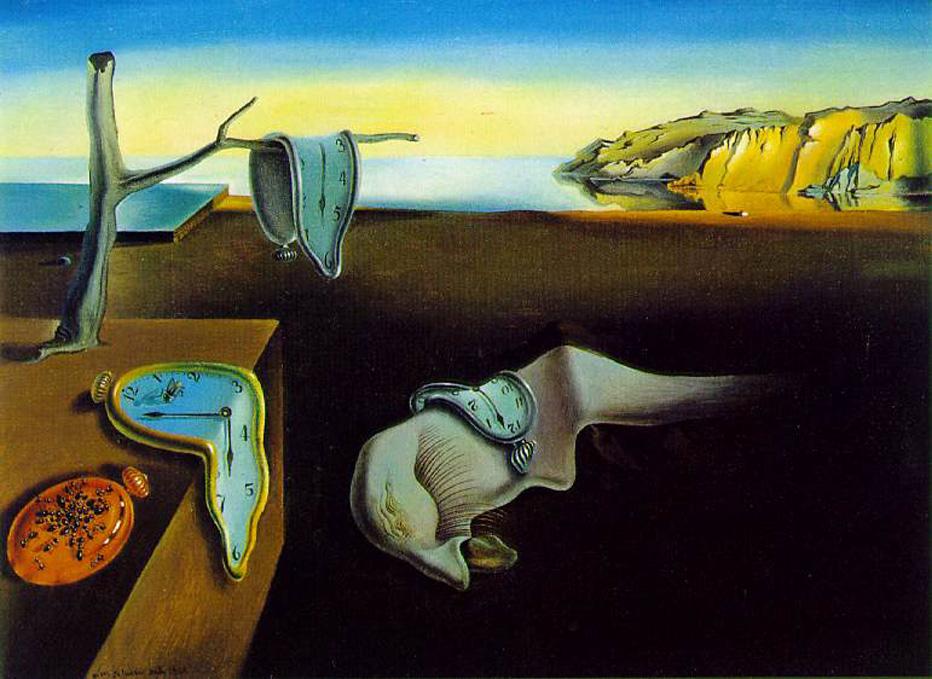 An interesting painting I learned about in High School Spanish and found quite interesting.
Here's
an analysis since a picture can be a thousand words.
Photo Credit: Salvador Dali